About Us
Locally and internationally, the need for chemicals that are quality based and moderately rated is growing. To meet growing needs of reasonably priced and quality best chemicals,
SM Dharani Chem Private Limited
was formed in the year
2019
by
Mr. Manish Sarabhai Dharani
. Our company serves
Sodium Sulphate, Neutral Sodium Silicate, Aluminum Sulphate Lumps, Caustic Soda Flakes, Sulfamic Acid
and many other chemicals in standard and custom needed packings to companies serving in metal, ceramic, food, automobile, textile, agriculture and other fields.
Our company is globally known for operating as an honest and a sincere
manufacturer and exporter
. With quality work at every production step, we ensure delivery of all chemicals in a perfect state. As an internationally existing company, we export 40% of chemicals from the produce and ensure satisfaction of international clients. For exporting, rules of international market are kept in mind and followed. Also, packaging is done to ensure safe shipment.
Major Export Markets
Our company believes in growing its status on a global platform which is why it has started serving chemicals in liquid, powder, flakes, lumps and other forms in many markets, a few of them are given below:
African Countries
Bangladesh
Middle East
Saudi Arabia

Our Infrastructure
SM Dharani Chem Private Limited, for more than 3 years, has been producing chemicals of great quality. The reason for great quality production is our state-of-the-art-facilities and our modern chemical production techniques. We own a production house, so advanced and large that 1200 tons of chemicals are produced. For storing different chemicals in a fine way and ensuring systematic storage, a warehouse is developed wherein chemicals are stored in big drums. Packaging also takes place in this unit as after packing, we directly ship orders to national and international markets.
Why Us?
A quality chemical maker that gives stiff competition to all reputed companies, we are making best efforts in conquering national as well as international markets. Our operations are all in quality and takes place on-time. We are appreciated for serving many chemicals like Alkaline Sodium Silicate Liquid, Aluminum Sulphate Lumps and Zinc Oxide. Factors that make us a trustworthy company are given below:
Flexible modes of payment
High production excellence
Quality chemicals production
Fair dealings with customers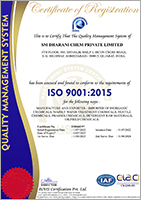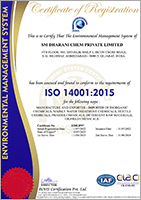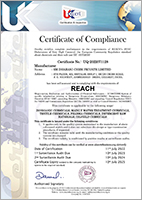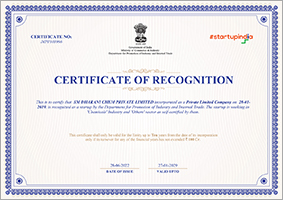 Read More